HOT Real Estate Zones:  
Cabarete Real Estate
Sosua Real Estate
Puerto Plata Real Estate
Punta Cana Real Estate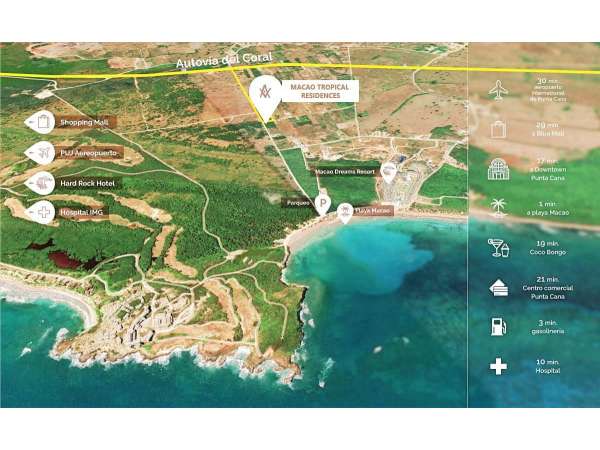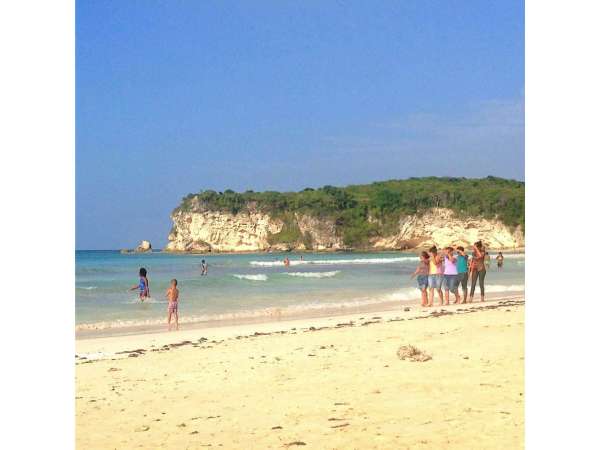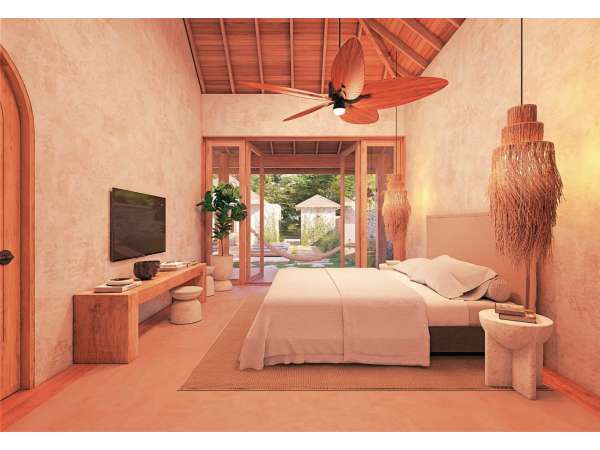 Property Description
PUNTA CANA MACAO 3 BEDROOM LUXURY ECO VILLA AT MACAO TROPICAL RESIDENCES FOR SALE

Hurry. Phase I is sold out!

Phase II has only 2 lots (aprox. 348 m2) remaining for Type L, with a Villa size of aprox. 227 m2 priced at $399,000 each.

The FINAL PHASE III also has only 2 lots remaining for the following Types:

Type E - Lot size is aprox. 514 m2 with a Villa size of 276, priced at $445,000
Type F - Lot size is aprox. 564 m2 with a Villa size of 301, priced at $455,000

This brand-new Macao gated villa community is situated on a 24,000-meter land, offering luxury and tropical style villas. Located within the emerging and historical Macao area, on the East Coast, Between the Hard Rock Hotel/ Cana Bay Golf area and Uvero Alto. A 15-minute drive to Bavaro (including the beach town areas) a 25 minute drive to the vibrant and new Downtown Punta Cana, and a 37 minute drive to the Punta Cana International Airport.

This "rich in nature" Villa (single family home) residential community includes its very own boutique hotel with 12 rooms, and 8 commercial buildings (in a village style) ONSITE. Perfect for guests, or for leveraging as a vacation property when you are not using your home.

Macao is where the Caribbean Sea and the Atlantic Ocean meet. Known for its beautiful and expansive beach and majestic, lush, tropical beauty.

The distinctive collection of residences in different models and the onsite vacation boutique hotel all flow and conserve a peaceful hallmark.
These villa designs are described as ideal spaces for enjoying a comfortable and welcoming natural environment in one of the most exotic regions of the entire Caribbean.

The architecture and design take inspiration from the natural history of the Taino Indians. Thus, the logo used for this Development means "tranquility". In the earliest days, before Christopher Columbus (1492) the Macao area was inhabited, to some degree, by the original Taino Indians. Evidenced by with some of the local caves where these Indians lived and where their ancient cave drawings have been discovered.

These open-air concept homes utilize either sliding panels, rich wood accordion doors or permanently perforated screens to take advantage of natural ventilation and cooling. These airy designs not only lower energy bills but foster a connection to the outdoors. using natural materials, all while providing a contemporary vision.

THIS NEW DEVELOPMENT HAS 3 PHASES for a total of 32 villas:

PHASE I – (12) Villa lots - SOLD OUT
PHASE II - SOLD OUT

PHASE III total of (10) villa lots-with 6 lots remaining.
3 Villas floorpan options E, F and M.
i.e. Type E is available - from $405,000.00 to $410,000.00

Estimated Completion Date: End of 2025

*Specific lots are allocated for specific villa styles. Please inquire so we can assist in making sure the villa style you prefer matches the correct lot.

Each villa occupies a 460m2 (or more) of lot size, with parking. Interior construction sizes start at 250m2 (varies depending on villa model and lot size). All villas are 1 level and divided into 3 rooms with the terrace and bathrooms encompassing nature, a large open-floor plan of living space of the dining room, kitchen, and covered terrace with a BBQ area. Optional and separate service or maids house (or could be an extra bedroom or used as a game/ media room). Prices include a private swimming pool with a surrounding tiled patio, gazebo, and green landscaped areas.

TAX EXEMPTION BENEFITS
Being classified as CONFOTUR, means purchasers are exempt from the one-time 3% title transfer tax, with an additional 15 year, 1% property tax exemption.

VILLA AMENITIES
Low density community (only 30 villas with land)
Meaning larger lot sizes
Macao beach access
Shuttle Service to the Beach
Onsite Boutique Hotel
Small commercial village with a Mini market, Spa, Fitness center, possibly a restaurant, etc.

Co-op working area
Gated community with 24-hour security and Access/ Security Control cards and booth
Concierge Services available onsite

UPGRADES IF DESIRED:
Storage building / with a separate laundry area $ 8,500.00
Service room / Maids qtrs. with bathroom $15,500.00
Furnishings, décor and home accessories *turn-key ready) Price packages to be determined.
*Estimate around $35,000 U.S. with furniture, appliances, A/C's, electronics, décor, home accessories, etc.

Electric vehicle charger (OPTIONAL)
Pre-installation of solar panels (OPTIONAL)

STANDARD PAYMENT PLAN:
$5,000 U.S. to reserve your villa lot (and villa style)
25% due upon the signing of contract
40% due during construction process
35% due upon completion and delivery
NO DISCOUNTS FOR THE STANDARD PAYMENT PLAN

SPECIAL PURCHASE PRICE DISCOUNTS:
1% off the list price with 30% paid upon the contract signing
2% off the total list price with 40% paid upon the contract signing

HOTEL AND HOTEL SERVICE DISCOUNTS:
Owners additionally benefit with preferential rates of the hotel rooms and services, the onsite restaurant dining, shuttle bus service to the beach, co-op work areas, and relaxation areas, like at the hotel swimming pool, the sunset tower for yoga classes and a wellness spa.

Many of you reading this ad, may have fond memories of taking a fun buggy or four-wheeler excursion/ tour in Macao. These buggy roads still exist but have been bipassed, to other new and fun areas of Macao, further from the newly developing residential areas. Yet still nearby for a quick and affordable tour for you and your visiting guests.

Macao locals are some of the friendliest and most peaceful inhabitants. Over 30% have lived in Macao their whole life. A handful of the original decedents of the original Macao settlers back in 1916. Hardworking people living and working off the land. A close-knit community sharing solid and traditional family morals and values that highlight the Macao tradition of warmth and openness to newcomers, all while providing a safe paradise for the locals, tourist, and now... the new residents now coming from all over the world.
| | |
| --- | --- |
| Bedrooms: 3 | Bathrooms: 3 |
| Lot Size: 5,350 sq. ft. m2 | Build Size: 2,971 sq. ft. m2 |
| Gated Community: YES | Green View: YES |
| Pool: YES | |