HOT Real Estate Zones:  
Cabarete Real Estate
Sosua Real Estate
Puerto Plata Real Estate
Punta Cana Real Estate
Punta Rucia Real Estate, Dominican Republic
La punta Rucia es un cabo y playa localizados en la costa norte de la isla de La Española, específicamente en la provincia de Puerto Plata (República Dominicana), en la bahía de La Isabela y bastante cerca del pueblo de La Isabela, primer asentamiento europeo en el Nuevo Mundo.
Source:
Punta Rucia Wikipedia page
Showing 1 - 3 of 3 results found
Dominican Style House With 1 Bed 1 Bath With Living Room Only 25 Feet From...

$15,000 USD
This dominican style house ready to move in or just to make a beach bar or restaurant. Great opportunity because this area is rapidly Expanding
DRL#1944
Punta Rucia, Villa / House
Punta Rusia Cleared Land Loacated Directly On Ocean, 380 Tereas With Fresh...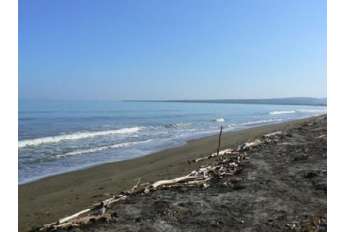 $3,557,000 USD
DRL#769
Punta Rucia, Land / Lots / Farm
Beach Front Property! An Entire Peninsula, Only $4 Usd Per Square Meeter...

$5,766,670 USD
Beach front property! Only $4 US dollars a Square meter.. An entire Peninsula, with protected lagoon. Borders the National Park. Will consider selling in sections, Great investment near Punta Rusia area. 2,292 tareas = 1,441,668 square meters 2,292 tareas = 356 acres Contact us now to find out more about this incredible deal.
DRL#743
Punta Rucia, Land / Lots / Farm
Showing 1 - 3 of 3 results found