HOT Real Estate Zones:  
Cabarete Real Estate
Sosua Real Estate
Puerto Plata Real Estate
Punta Cana Real Estate
PUNTA CANA MACAO LA CEIBA BOUTIQUE APART-HOTEL FOR SALE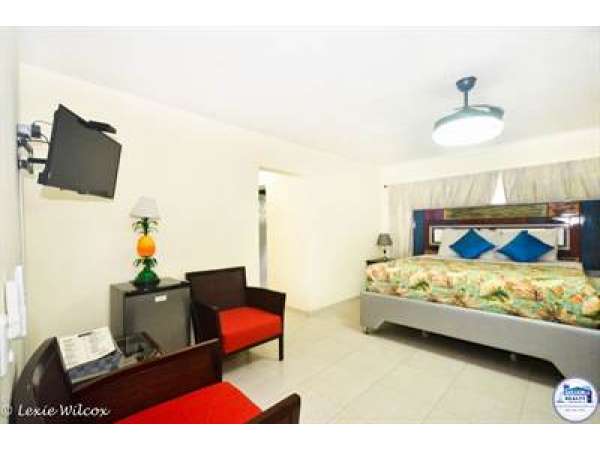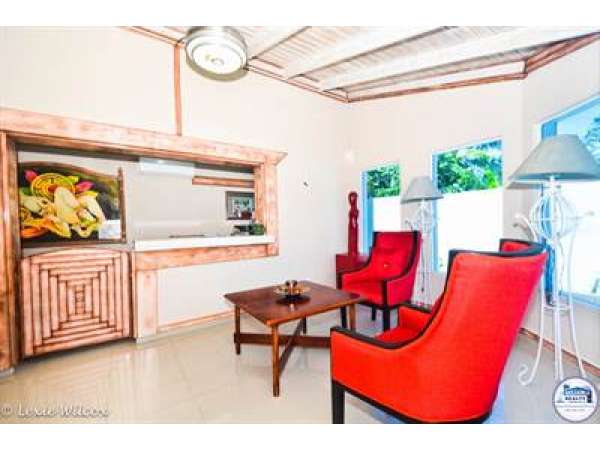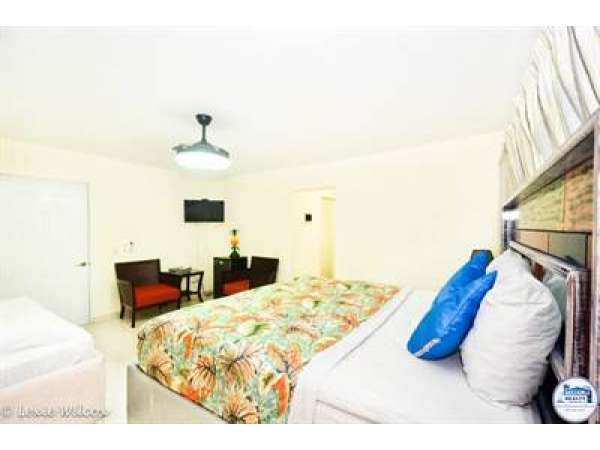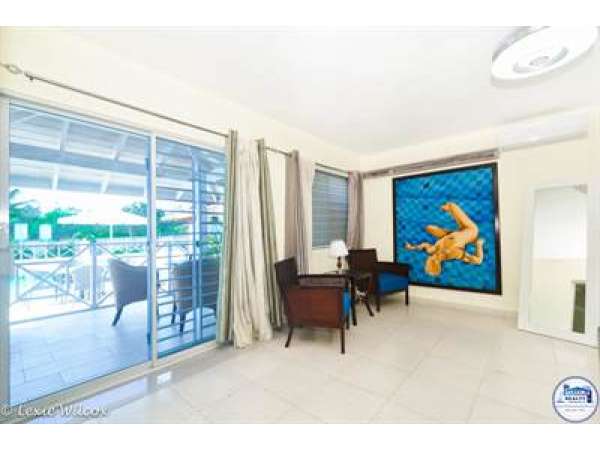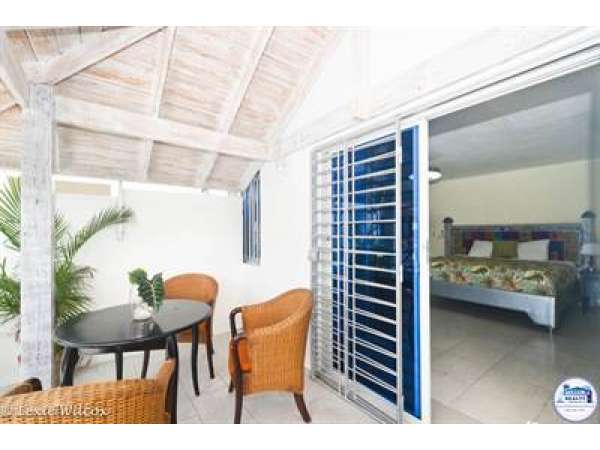 Property Description
IN DECEMBER, 2022, FIVE (5) ADDITIONAL ROOMS WERE ADDED ON THE 3RD LEVEL, ALONG WITH AN EXPANDED KITCHEN.

PRICES WILL CONTINUE TO RISE DUE TO THE POPULARITY & EXPANSION GOING ON IN THE MACAO BEACH AREA (15 minute drive away).

PROPERTY DESCRIPTION/ AMENITIES:
(5) Five building areas (connected to each other)- Now 3 levels high
(2) iron front gates with full fencing perimeter, and onsite Security personnel
(30) Thirty Parking Spaces
An enclosed lobby/ reception area (75 m2),
(18) Eighteen Hotel rooms of various sizes, uses; including ( 4 ) Apart-hotel rooms with a full kitchen. ApartHotel rooms can sleep 4-5 people.
All rooms have furnishings, linens, some have small refrigerators, all have the necessary in-room inventory.
The hotel rooms sleep up to Seventy four (74) guests.
Some spaces have a balcony or terrace
(1) One large swimming pool (300 m2) with (2) Jacuzzis, (1) kiddie pool
(1) Pool bar with small kitchen
(1) LARGER KITCHEN now completed with new industrial appliances
Outdoor dining and or lounging seating in 4 locations with outdoor open and covered seating areas with tables seating up to (75) people;
Including (1) concrete covered formal dining eating & lounge area
(1) large L shaped optional covered or uncovered area by the pool
(2) pop-up canopies
New (75) person max allowances with expanded Lounging areas (following the public health requirements)
(4) public or common use bathrooms; (1) by the lobby, (1) on the 3rd level, and (2) by the pool
(3) common use showers
Expanded professional laundering facility

The 3RD LEVEL construction is now completed. The tropical mountain views are breathless from several rooms and dining areas!
AS A BONUS, the owner of the land on both sides of this Apart-Hotel may be consider selling for an even larger Hotel expansion opportunity
Smart investors realize the importance of this expansion opportunity,

Price includes all the furnishings and inventory consisting of... (in part);
(2) flat screen TV's / 55" , 45"
Panasonic surround sound
(1) Pull down projector screen for group events
(16) security cameras
(1) back up 30 hp generator ($10,500 U.S. value),
(2) outside industrial grills
Various misc. fine linens, mattresses, bedding
All dining & kitchen dinnerware for up to (75) guests.

Price also includes the exterior and interior furnishings within the lobby, office, hotel rooms, apartments, storage, and other out buildings.
The Apart-Hotel secures most of its bookings from their website, through their Facebook page, "word of mouth", repeat business, and collaboration with a few full day excursion companies who stop by for a "swim - and / or lunch break stop" where the owner charges by the head depending on their needs.

THIS APART-HOTEL IS OFF THE OVERLY-BEATEN RESORT PATH - PERFECT FOR TOURIST WHO DESIRE TO SEE THE TROPICAL BEAUTY & EXPERIENCE THE TRUE AND FRIENDLY DOMINICAN CULTURE OF THIS AMAZING ISLAND.

15 minute drive to Macao, and approx. 23 minute drive to Higuey, considered the hub of Altragracia Province, is also located about a 20 minute drive, away from Macao direction. Beautiful mountain and tropical scenic drive.

Located on Highway 105, near Macao Beach
In the Village of EL Salado in the small City of La Ceiba
Part of Higuey, La Altagracia, Dominican Republic

Approximately 7.5 miles to Macao Beach (15 minute drive)
20 miles to Downtown Punta Cana
16 miles to Bavaro
22 minute drive to El Cortecito/ Los Corales
23 minute drive to Higuey (Central hub for La Altagracia Province- and Govt. offices).
40 minute drive to the Punta Cana Intl. Airport ( PUJ )
Direct highway access to the airport.

Once you turn off the main highway, opposite Macao Beach road, and pass the buggie group tours; the remainder of the drive is captivating. Mid-mountainous hills and well paved winding roads, passing through 3 clean, charming and typical small Dominican Villages. Lush and natural tropical landscape everywhere, mangos, oranges and banana fields; with some cattle grazing fields, small farms, local colmados (small roadside grocery stores), roadside fruit and vegetable stands, cold beer to go stops, cute locally owned clothing stores where you can find some good and fashionable bargains, small hardware stores, slightly used furniture / accessories stores (outdated, slightly damaged, or excess surplus donated or purchased from all-inclusive resorts nearby). Its common to pass a few Dominicans on horseback, perhaps some cows or goats in the street, Domino playing competitions, children playing & everything else you might expect to see, respect and appreciate from the local villages where the kind, friendly and simple Dominican families thrive together, always welcoming foreign guests and passersby's.

Since late 2022, the Macao area is rapidly developing with the new DREAMS resort, completion of the Macao beach boardwalk, plus more parking space & added beach dining amenities, with several new residential condos and villa communities breaking ground, or under construction now... Making this ApartHotel location is ideal!

The Owner of this Hotel never intended to own and operate a Hotel. She and her husband own 2 other active businesses, and she is very involved with the Macao Chamber of Commerce in continued improvements as the Macao area continues to grow and develop. She also has active children still living at her large ranch nearby. The Owner purchased the Hotel while it was partially built from a neighbor friend who had ran into some economic challenges and couldn't afford to finish the construction. So, everything is like new. Much thought, time, labor, and expense was put into the finishing touches, including the covered formal dining area by the pool where families or business groups love to come and dine together. The well tiled areas everywhere (walls, pool, floors, balconies, patios and terraces). Cedar lined closets in every room to eliminate mold and mildew common to tropical areas. Extra sanitary equipment, sufficient lighting everywhere, cameras, and security so visitors always feel safe and secure. Even a back-up generator... just in case.

The ideal purchasers, according to the Owner, would be a husband-wife team, Investment group, or family that have a heart (like she does) for appreciating the simple local Dominican families and culture. It is not uncommon for the Owner to promote FREE Pool-side parties or events, often with food or snacks, for the local children whose families are economically challenged.

However, from a business perspective, she knows this Hotel could be a super "Buy & Grow" or a "Buy-Wait-and Flip" investment opportunity. It was unfortunate the Hotel was largely finished just before the Covid-19 pandemic. Despite the bad timing, the Owner delights in knowing the local families adore her, and despite the pandemic challenges, she feels blessed she can keep her small hotel open, and that nearly everyday the Hotel makes a profit, with minimal marketing and advertising costs.

THE OWNER WILL TRAIN THE OPERATIONAL ASPECTS OF THIS APARTHOTEL TO THE NEW PURCHASERS
AND CURRENT EMPLOYEES ARE HOPING THEY CAN STAY... but not required.

An ideal day is when she is hosting both North American or European tourists, along with a few Dominican families. A great cultural integration for groups.
Even though there may be a language barrier... you would never know it when it comes to relaxing pool-side chats, or fun pool activities and dining.

If you can't come to see this Hotel personally, NO WORRIES, I can go and provide a custom "Virtual Tour" - Great internet at this Hotel.
I love going there... :)

CAN'T LIVE HERE FULL-TIME YET? NO PROBLEM. ASK ABOUT OUR AWARD-WINNING FULL PROPERTY MANAGEMENT/ VACATION RENTAL BOOKING SERVICES since 2008!
| | |
| --- | --- |
| Bedrooms: 10 or more | Bathrooms: 10 or more |
| Levels: 3 | Gated Community: YES |
| Mountain View: YES | Green View: YES |
| Furnished: YES | Pool: YES |
Information About Punta-Cana
Punta Cana is part of the Punta Cana-Bávaro-Veron-Macao municipal district, in the municipality of Higüey, in La Altagracia Province (the easternmost province of the Dominican Republic).
Source:
Punta Cana Wikipedia page